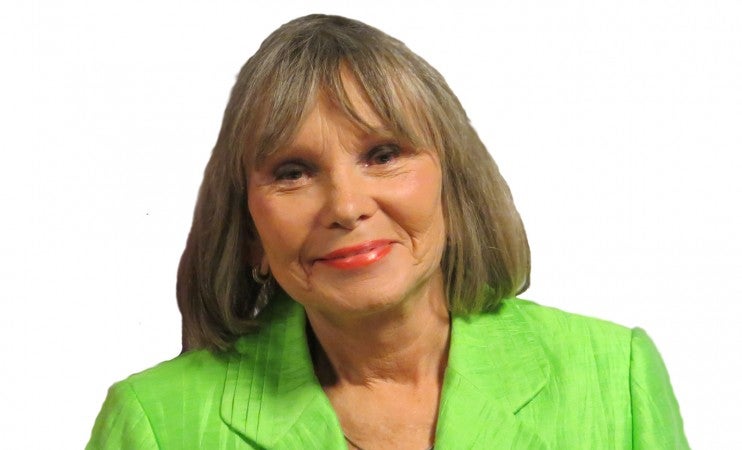 Dr Felicity Corbin-Wheeler
Presenter of: Get Well Stay Well
Year started at Revelation TV: 2013
How you became involved in Revelation TV:
I started watching Revelation TV the night Howard launched in February 2003.. I was desperately ill with pancreatic cancer, given six weeks to live. I was up all day and night with pain, jaundice and nausea, taking Holy Communion every day under my tallith, and doing the B17 and detox with Gerson Therapy which I had been told about at my London church when I was in the military hospital in London.. Because I believe in tithing, I contributed to Revelation TV which I felt was absolutely of God. Howard was so sincere and I felt the Holy Spirit prompt me to be part of this ministry, which would survive me..
When I Got Well and Stayed Well, against all the odds, I wrote to Howard and Lesley to tell them what had happened, and sent them my book God's Healing Word. Lesley invited me to be interviewed by Birgit Whelan in the London Studio. Afterwards Lesley took me to have a coffee (!!) in a nearby cafe and we became friends.
Several years later Lesley kept in touch. I knew Revelation had moved to Spain and Lesley invited me to drive over from Portugal (where I was living) to the studios and make a Late Show with Howard about my healing. It had so much response that they invited me to do R Mornings the next morning, and again the next morning... I ended up making five programmes... People fighting cancer were so encouraged. Then Lesley suggested I moved over and made regular programs with Cy. The rest as they say is history! I am so blessed that God opened this door for me to reach the world with His healing Word. God is our healer, and we have to heal in body, mind and spirit. The Genesis 1:29 and 30 Creation diet is the basis of the detox. I am living proof it works.
Why Revelation TV is special:
Revelation TV is my spiritual family. It has been the open door God has given to reach the world with God's Healing Word... I have tithed even my precious eternity ring to put into the building of the new Revelation International Centre. I rejoice in the fact we are such a diverse ethnic and cultural group... from every nation, every background, particularly ex Muslims who have found the Lord. I feel God has strengthened us against all the odds to be a world witness for "such a time as this."
Now I am back in Jersey I have Revelation TV on all day and most of the night! I am hoping to be able to attend the opening of the new International Centre.
Something interesting about Felicity:
I am in awe of how God uses the fragile and broken hearted things of this world to do his work. I believe God shapes us for the work he wants us to do.. our mission. My first love was always nursing and healing people... As I had a scoliosis, my back was never stronf enough to do the lifiting in nursing, so I went to work in the Houses of Parliament. There I started to realise how powerful the controls were to silence truth, how all parties were following agendas... The food lobbies, the war, chemicals, pharmaceitical lobbies, the oil lobbies. My husband was a member of the British Special Forces and I was eventually invited to become a member myself. That gave me some wonderful contacts.
In standing up to non stop bullying over natural medicine, I told the truth about chemotherapy and radiotherapy which had killed my daughter Melanie and so many others.. I was so horrified at how these brutal treatments had killed her that I would not be silenced. I sent my book to Prince Charles who I knew was interested in natural medicine. He read my book, replied to me and suddenly I was invited to become a Senior Associate of the Royal Society of Medicine, in London, which gave me credibility. I taught several seminars there in Wimpole Street. Dr. Francisco Contreras flew from Mexico to be my guest speaker and the response was so huge we had standing room only in the room.
When I had to return to Jersey to be with my family in my late seventies, I was devastated to leave my Revelation TV family in Spain. But God opened a door or LIVE Facebooks, where I can potentially reach millions of people all over the globe from my very home. How amazing is that... and I can also draw newcomers to Revelation TV just through my health ministry. Onwards and Upwards, God has great things for us to do through Revelation TV. As Howard says, it is not our channel but HIS channel...The Lord's. and
He uses us presenters as channels of his truth through Holy Spirit love, joy, peace, patience, kindness, goodness, faithfulness, gentleness and self control.. We are works in progress!