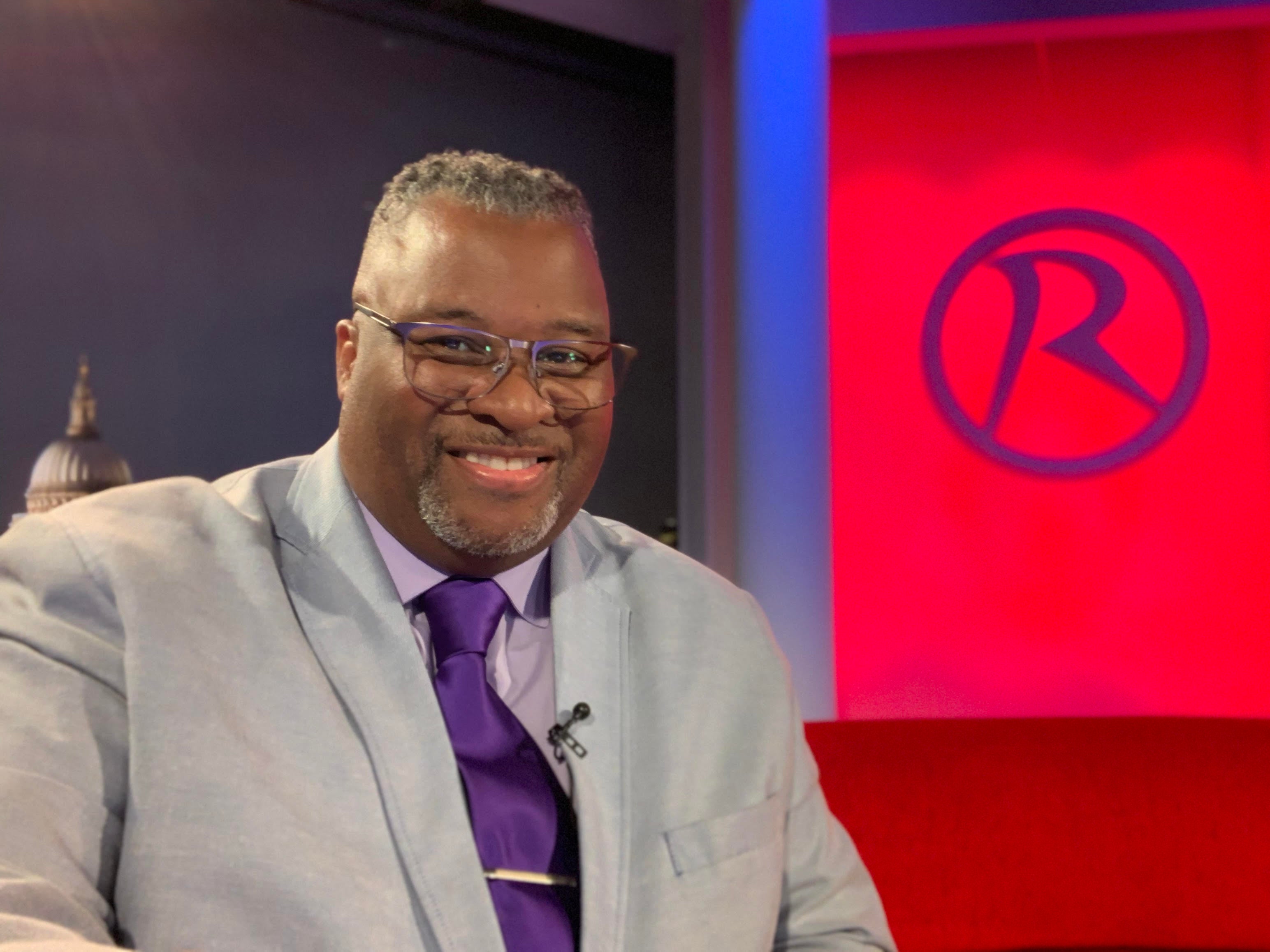 Dr Hugh Jackman
Presenter of: Word and Prayer
Year started at Revelation TV: 1995 (Pre-Launch)
How Hugh became involved in Revelation TV:
God called me to Christian Television in 1994. At that time, I was working for another channel called Identity Television which was the only channel broadcasting Christian messages at that time. Like so many others involved with Revelation, I met Howard and just loved his spirit. Before I knew it, I was spending all my spare time at his home studio. I was fascinated by the content and the quality of it. Howard invited me to make some programmes with him and that was it. I was hooked! I worked with Howard on some of the early "Revelation" programmes wherein we discussed many subjects. Seva and I remained closely linked with the Conders and eventually joined Howard for the first day of broadcast on February 14 2003. I thought I was turning up to do a recording and five seconds before we due to begin, Howard whispered "by the way, we are going "LIVE" ". The rest as they say, is history.
Why Revelation TV is special:
Revelation TV has been God's vessel of grace and favour towards me and my family for the past two decades. It's a family! That doesn't mean that it's perfect. Like all families we have our ups and downs even the occasional feud. God has used Revelation to teach me so much that I can truly say I have grown up during my time here. Now Seva and I live and work in such close proximity that it has truly become an integral part of our lives. The greatest blessing for us both is that through Revelation TV we get to serve the awesome CWW and most of all, our King of kings and our Lord of lords. Jesus.
Something interesting about Hugh:
3 things:
1. I am a HUGE Boxing fan ! Why ? Because I was an amateur pugilist - I just didn't have the killer instinct and eventually got myself knocked out but I never lost the love for the sport.
2. I formerly ran Europe's largest beauty exhibition for the ethnic community called Afro Hair and Beauty!
3. The year I met the Lord, apparently by sheer chance, I was invited to take part in a televised service. I stood in Westminster Abbey and prayed for the youth of the UK before the Queen on the BBC. I had no idea what was ahead of me.